The "Content Developer" position begins as a contract position with the potential of leading to a permanent employment position within the corporation.
Please note, only applicants that are selected for interview will be contacted.
Closing date: CLOSED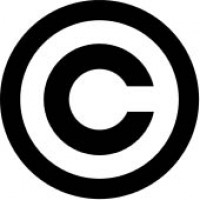 Description The successful applicants will be assigned to Blog Writes Content Services, and will report directly to them.  All payments and associated benefits are processed directly through UserTutor Corporation.  The selected candidates will be involved with content writing and content layout within client websites, providing layout samples for client selection where required.  Duties include attending directly to client support tickets as assigned.
Core Skill Requirements Fluent in English.  Ability to research any topic and present an  informative and appealing summary within 250 to 500 words along with selecting a relevant featured image.   Understanding of and familiarity with copyright requirements and obligations.
A portfolio of past projects or links to at least three past projects is required and should be included in the form submission or resume.  If unavailable demonstrate your writing skills by providing 2 informative articles and 1 About Us page in Word documents or PDFs – subject matter at your own discretion.
Experience with WordPress and the Genesis framework is considered an asset.
---
UserTutor Corporation is looking for individuals who work well in a team environment, but also are willing and capable to assume a supervisory position as required. Assignments are provided with relevant materials made available, full description of the projects, and expected delivery date and requires an individual who can prioritize and manage multiple projects. Work is primarily though telecommuting and collaborating on-line.
Projects meetings are regularly scheduled and require attendance either on-line or on premises in Okotoks, Alberta or soon in Fort Erie, Ontario.
Position details of remuneration and core work hours will be discussed at interview for selected applicants. Please submit your resume in pdf, doc, or docx format only using the form below:
Thank you for your interest.  We are currently not accepting applications.