We provide services in developing online tutorial applications, and tailoring training programs for businesses and organizations.  And through our business associations we further provide web development services and technical support management.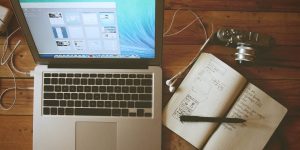 In providing services and designing applications we strive to put clients and application users into the driver's seat.  In essense, our job is to work ourselves out of a job.  We approach every project with the purpose of knowledge sharing where we gain experience and insight from the endeavours of our clients, and they gain the experience that allows them the choice of self-reliance.  Though many clients have opted to retain our services for ongoing development and maintenance, they do so with the full ability to take over those same functions at any time they would choose.
At UserTutor Corporation we do not pretend to have all the answers, but we have extensive and successful experience at finding the answers that are sought.  And we know that those answers are of little value unless they are put to use.
"Practical Learning Consists of Earning"
PAUSE – PREPARE – PURSUE