A great privilege of our company is finding talent and working alongside to our mutual benefit.  Many of our projects begin with an assembling of business and freelancers having the needed skillsets, followed by a coordinating of their services towards project completion.  It is in that practice that we have forged several strong working relationships and enthusiastically coordinate together on further projects.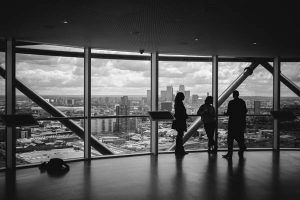 In addition to those beneficial relationships, we find there are some that we will extend our relationship into an associative setting.  Smaller business and freelancers often have outstanding talents which they utilize in their craft but other aspects of business inevitably draw them away from their core practice.  With such professionals we share our resources of administration and a corporate umbrella for billing, bookkeeping, benefits and other business related tasks.  In return we share in their skillsets and talents in our projects.
Two such talents are Data49 Design and TheTechPlex, and only recently we've discovered a third, Blog Writes.
---
Having over 30 years experience writing editorials, news columns, blog posts, essays, poetry and short stories it can be truly said that we are never at a loss for words. And combined with our desire and ability to learn new things we consistently follow the success adage for all writers to "write what you know".
---
In 2006, Data49 was a one person web development service with a solid base of clients ranging from single individuals to small area business. In 2009 they affiliated under the umbrella of UserTutor Corporation which allowed them to expand their service offerings.
---
In-house service calls were a mainstay for the local clientele and a small commercial location provided additional convenience, however it was the remote services that continued adding value to operations. In 2012 TheTechPlex began servicing web development projects for UserTutor and contributing in the development of larger projects.
---