Content from Blog Writes (visit their website)
Blog Writes provides relevant and informative content services for website owners and developers.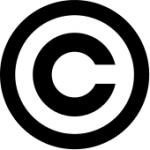 We are a freelance writing service based out of Calgary, Alberta.  Having over 30 years experience writing editorials, news columns, blog posts, essays, poetry and short stories it can be truly said that we are never at a loss for words.  And combined with our desire and ability to learn new things we consistently follow the success adage for all writers to "write what you know".
It has been our great pleasure to be able to continue for so long in our passion for writing.  To convey relevant meaning with clarity is our foremost reward.  What started out years past as a personal hobby has grown into an ongoing service provision.
We are equally delighted to become involved with UserTutor Corporation as an Associate.  Their latest project in website development promises to be quite challenging and exciting.
We invite you to contact us with your website content needs.  We look forward to learning more about what you do and providing content that gains your website greater notice.