Content from Data49 Design (visit their website)
Data49 Design provides experienced and coordinated web development services.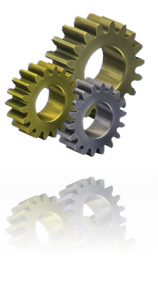 We enjoy a strong working history in a range of content management systems – Joomla, WordPress, Drupal, along with specialized systems like eFront, Prestashop, Moodle…  And we have worked in environments that range from a single desktop running WAMP to a full Ubuntu multisite environment – with many managed services in between.
We have also been users of these same systems and environments with the end result – we know what we want from each, and we know how to get it.
Our chief focus is on business, and providing effective means for conducting business.  Utilizing the many available open source applications, our clients have enjoyed centralized project planning, conferencing solutions, and other database driven programs for their networks and desktops that provide greater efficiency and productivity.
In all our services, our key point for mutual success is learning what our client does, what our client wants, and harmonizing those points into relevant application development.
Some History
In 2006, Data49 was a one person web development service with a solid base of clients ranging from single individuals to small area business. In 2009 we affiliated under the umbrella of UserTutor Corporation which allowed us to expand our service offerings.
We now compile applications that cater to a variety of business products and services.  Customers who want a website benefit greatly from our active assistance in aquiring domain names, hosting, site development and ongoing upkeep where requested.  Data49 specializes in the WordPress open source software and features an increasing selection of free and commercial templates and plugins on our website.
We invite you to contact us with your project ideas, and move that much closer to your goals.