When and how provide the dynamic elements to the who, what, and where. Tying them all together with the strength that supports tenacity and endurance is the why.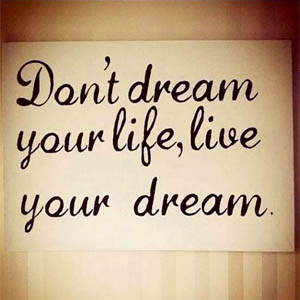 The dream has taken on substance by this point in the exercise. It is clearer what the dream is about and what it is intended to accomplish or provide. Now we look at one foot in front of the other as the dream takes on dynamic features and becomes substance in action.
The information gathered and sorted in Part 1 will play its part in this section. An exploration of when and how will reveal and identify practical steps in making the dream a full reality.
The dream has taken on substance by this point
WHEN does the dream become active? The simplest answer is, the dream becomes active when people are invited to partake of it. That invitation can occur as an advanced opportunity, like pre-ordering a product or purchasing advance tickets, or it can occur after the dream is operational. In either case this is where marketing skills are essential. If marketing is not an area of expertise then our suggestion is if you are able to hire marketing expertise, do so. If cost is prohibitive then spend time reading articles on marketing, listen to pod-casts, attend seminars and webinars, but get acquainted with the system of marketing and get comfortable exercising the system.
Also brush up on the elevator speech – that less than half a minute in which a listener is most attentive, and the window of opportunity to get their attention. This is where the "WHAT is the dream?" summary statement proves useful, followed up by the "value statement" from "WHO does the dream benefit?".

Having identified already who benefits, it is useful to identify where to find these persons. Social media is certainly an inclusive place to begin targeting. Be careful not to put too much on the plate by signing up for as many social networks as you can. Be selective on networks because building trust is a crucial factor to give your dream credibility and inspire confidence. To do that means becoming a frequenter of that network as well. Partake and post – be visible and appealing. And be current. Allowing your target audience to become familiar with you and your dream allows them to feel safe enough to try the offered solution.

Make a list of potential venues in which to announce and invite others to partake of the dream in action. Brainstorm and write every possible venue, then sort through and select the most practical and most immediate of the selections on which to begin. Then compile postings, ads, audio/video presentations from the who, what, where and get them active in those locations. Tell, tell, tell is the focus here.

---

Example: Potential venues for the NoSiteUnseen network
– facebook page and groups
– youtube video channel
– twitter page
– Google+ groups
– Associates Linked-In
– online directories, announcement services and newspapers
– news releases
– commission sales reps
– affiliate system for sales
– email campaign
– landing pages
– the list continues…
the dream becomes active when people are invited to partake of it
HOW does the dream function? How do all the pieces work, and fit together? It's the who working with the what, together working with the where, and all working with the when. Since this part tends towards sizable complexity we have found it to be most effectively depicted by using a narrative. Tell the story of a typical user or partaker of the dream. Describe the issues they faced that led to the birth of the dream and what the results were for them.


---

Example: "Joey J. had a good job with which he supported his household and paid for the little luxuries they all enjoyed. Unfortunately change happened and Joey soon found himself considering alternatives to the revenues he had been previously receiving. He decided his best option was to venture into the business of selling thingamajigs because of the many success stories he found in his research. He started with a small distribution operating from his garage, then made the decision to expand his sales onto the Internet because of the lower overhead costs. So he purchased a domain name and website hosting. The hosting promoted itself as managed WordPress and he thought that was exactly what he needed because he had heard favourable comments about WordPress. So with domain and hosting secured he set about to build his website. It was then that he discovered his hosting did not have e-commerce functions.
'You have to install a plugin,' his hosts told him.
Joey was a bit confused because he thought his hosts did that but shrugged his shoulders and installed an e-commerce plugin. Things seemed to be okay until he ran into some issues with the plugin. It wasn't working properly.
'You'll need to get that fixed yourself,' his hosts said. 'It's third party coding.'
So Joey spent a few hours on support forums – time away from his business – until he finally gave in and hired a developer. The developer fixed the issue after a few hours and Joey was quite pleased … until he received the invoice for $195.00!!
'That's the going rate,' the developer remarked.
Well, things were good for a while after that until one day Joey's site started to act strangely. Very slow to load and ads popping up on pages.
'You've been hacked,' his hosts stated. 'Your e-commerce plugin is out of date.'
When Joey asked about them keeping it up to date as part of managed hosting they replied, 'We keep WordPress updated. The plugin is your responsibility. Now you need to fix your hacked website or we'll take it offline.'
So Joey paid out a few hundred dollars more just to get his website cleaned from the hack and operating again. Then he had to do damage control and public relations with all his customers affected by this hack. All that time and money spent away from his business pursuits, just to manage his managed hosting.

The NoSiteUnseen network hosting was built for Joey J and the many, many like him.

Joey J. decided to move his hosting into the NoSiteUnseen network. He purchased his hosting package and e-commerce activation and found it was quite simple to export his products from his previous hosting and import them into his new site because NoSiteUnseen is also built upon WordPress. And Joey concentrated his energies and resources on selling thingamajigs from his website because his managed website was FULLY managed.
What Joey didn't see was the technical support personnel being present and hands on for every update and upgrade of the network's WordPress, plugins, and theme framework. He also didn't see the security systems tirelessly blocking attempts to hack into the network, or the technicians analysing the security logs to strengthen security rules and block offenders entirely.
To Joey, the network 'just worked' and that was plenty for him.


What Joey did notice was the easy visual interface for designing his website styles and creating drag and drop layouts. He also noticed the simple one-click theme options. He designed his website by himself while not knowing any coding languages.
Of course he had questions and was pleased to find that the technical support, and designers/developers were in his friends list and could he ask them directly using the message system built into the network. And they were also active in the support forums.
Now Joey was quite pleased to find he could also contract the support members for his projects at a much lower than industry standard rates, so he had a series of blog posts written and scheduled to be released one every two weeks, and he had a custom landing page built to provide a conversion funnel for prospective buyers.
But how did Joey, fairly new to website development and selling thingamajigs, know about landing pages as a conversion funnel? Among the members in the network were associates experienced in business and marketing. So Joey just asked them for advice."
Tell the story of a typical user or partaker of the dream.
WHY does the dream exist? This is the section that is your personal reason for pursuing the dream and seeking to make it a reality. It is the reason that gives you the strength to continue when it gets difficult and to keep striving when hope seems to have faded. It's what you decide to believe in and where you attach your hopes.
In our previous narrative one might deduce that Joey J. and everyone like him is our why. That is true in part, but there are deeper reasons that kept us going when giving up seemed a viable option. We will keep ours to ourself – sorry about that 🙂 – but we would encourage doing a deep search on why your dream exists. A spouse? children? grandchildren? your faith? a chosen charity to support? your personal drive for success? Find those reasons because they will sustain you through the patches of struggle.Then go out and make your dream a reality. Be in the 8% – and expand those numbers. Make your difference.
Return: The World Needs Dreams – Part 1